Professional Detailed Colour change and commercial wraps, Quality striping for all Muscle, Sports, Race, Super, & custom cars - Trucks.
Trust the Experts!
Welcome to SignsandWraps.ca
We will wrap anything that can be wrapped!
With over 35 years in the sign manufacturing and vehicle graphics business, our design experience & installation skills know no limits.
Cars

Carbon Fiber

Metallics

Camo

Brushed Metal

Matt & Gloss wrap film colours.

Race Cars

Boats

Buses

Planes

Trucks

Trailers

Zamboni Ice Resurfacers

Walls

Fleet Lettering

Vinyl Lettering

Digital Printing

Automotive Decals

Automotive Detailing

Custom stripes & stripe kits

RV, Motorhome & RV Trailer Striping Restoration

Decal & Wrap Installation Services
Contact us with your inquiries
About Signs and Wraps
With over 35 years sign, graphics & automotive trade, Al Hale & the staff at signs and wraps.ca have the experience and expertise to help, you create:
Innovative designs & quality finishes for your, company advertising or personal projects.
With our knowledge & experience of materials, applications & design. Signs and wraps.ca will give your personal vehicle or company image, the quality & high impact exposure it deserves with products and installations that last. That they stand behind.
Contact us to discuss your needs and project ideas to have your dreams turned into reality.
From full color digital vinyl wraps to simple coroplast sale signs, SignsandWraps.ca covers all your signage requirements.
Quality, service and craftsmanship.
Most Frequently Ordered
Custom Wrap design
Commercial & Personal vehicles.
Car & Truck striping, Car & Truck retro reproduction stripes
Car & Truck partial and full wraps.
Boat Restoration of sides colour and striping.
RV-Motor home striping restoration.
Hood Wraps, Mirror Wraps, Interior console wraps, chrome block out wraps.
banners, alupanel & coroplast signs, decals & stickers
Specializing in
Full & partial Vehicle wraps for commercial advertising to custom high end to basic colour change wraps & striping. We wrap bumpers, hoods, trunks, wings, spoilers, roofs, trim and interior, plastic & metal parts as well as custom painting of plastic and metal parts. Restoration of weathered old car parts, we can bring back to a new finish.
We also wrap metal doors, garage doors, Fridges, walls, windows and more.
Large format Printing & Laminating
Vehicle wraps, decals and company signs & logo branding, custom designed print and cut Stripes and Striping, stickers, logos, signs, large and small runs, laminated & non laminated
We offer printing on economy Vinyl for short term signs, Medium grade, for 3-5 yr indoor outdoor vehicles and signs premium wrap film best quality & durability for all vehicles custom projects outdoor 7-10 yr
Signs
Specializing in pin mount Formed acrylic raised lettering & custom shaped 3 D logos, custom shaped can style aluminium, logo signs with raised acrylic letters, wall signs, Post signs, Field signs, Coroplast, Alupanel Banners and Magnetic signs.
Before You Contact us
Have your information of requirements to send us for a quicker, quote. We need to know: Type of sign, style, shape, material made from, what you want it to say, logos, text, colours, single sided or double sided.
If you have re-designed, logos, or artwork please forward to us in PDF or JPEG format to review. What type of vehicle, Make, Model, Year, full, or partial wrap, colour change and colour you like.photos of our vehicle are good for to send us when requesting wrap pricing. Type of stripes, send any pre-designed artwork and or photo's of your interests. PDF or JPEG format. The more we know what you, are visioning, the easier, and quicker we can move through the quotation, process for you.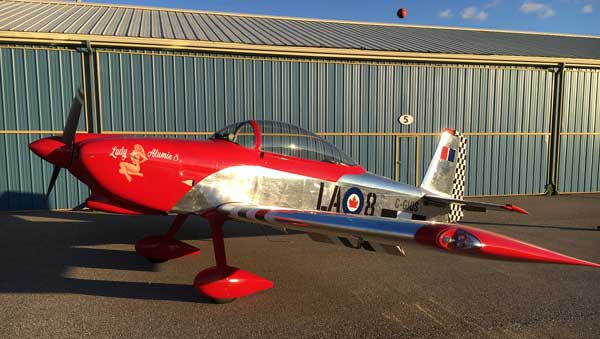 "I love custom projects and have a passion for planes, race cars, classic cars and bikes. Expect nothing less than the best!" — Al Hale, President, SignsandWraps.ca
Custom built RV-8 Sport Plane by: owner Pilot Doug Ilton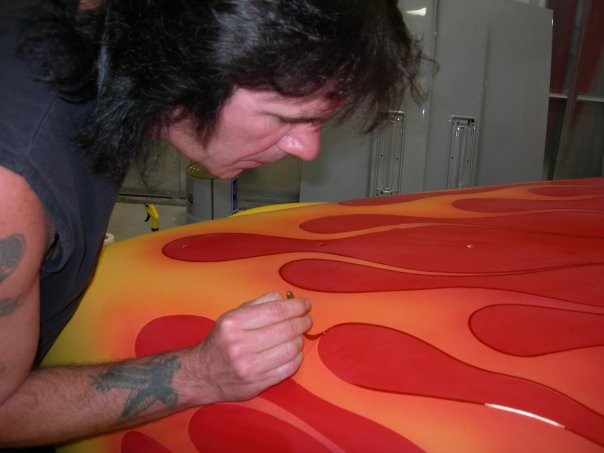 We proudly serve the Erin, Guelph, Hillsburgh, Orangeville, Arthur, Fergus, Grand Valley, Caledon, Georgetown, Acton, Rockwood, Milton, Shelburne, Bolton, Brampton, Mississauga, Toronto, and surrounding areas in Ontario Canada.